Custom Made Metric Gears Since 1935
KHK has invested over 87 years into the production of metric gears. This dedication to one product line has resulted in the sourcing of world-class equipment, and the training of our personnel in world-class production methods. The videos below detail some of the daily activities on the factory floor.
Learn More
Take Virtual Tour of our Factory
KHK USA offers free Gear Calculation Software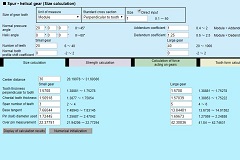 Please click here to access the FREE Gear Calculation Software and FREE Gear Drafting Software programs created by Kohara Gear Industry (KHK). With a few known parameters, these programs will help you design the best gear geometry for your unique application. Please contact us at 516-248-3850, to discuss the production of your design.
10-05
2017
Latest
News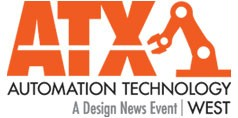 October 5th, 2017 - KHK USA Inc, a supplier of metric gears for use in industrial automation applications will be exhibiting at the ATX West exhibition on February 6th thru 8th 2018 at the Anaheim Convention Center. On display will be KHK's offering of 180 styles of gearing in more than 17,200 product configurations. Representative samples of metric spur gears, helical gears, internal ring gears, gear racks, CP racks & pinions, spiral, straight and Zerol miter gears, spiral, straight, Zerol and Hypoid bevel gears, screw gears, worms and worm wheels, gearboxes, ratchets & pawls, gear couplings, involute splines a& bushings and educational demo kits will be available for customers to examine and discuss.
Read About KHK USA to exhibit at ATX 2018
What is a metric gear?
Traditionally metric means a measurement method based on meter, but when used in sentences as metric gears, it means the sizes of gears are based on the pitch (size) in the unit called module (m).  When the unit of Module is used, the pitch can be computed as the multiple of π.  For example, if the module is 2, the pitch is  6.2832mm, and if the module is 3, the pitch is 9.4248mm.
The module is set to be the unit to indicate the pitch of the gear teeth by ISO, but there are other units such as DP (diametral pitch).  Also, while Module is internationally widely used, DP is still heavily used in the US, but DP can be approximated to Module by the formula, Module = 25.4/DP.
As mentioned before, gears using Module as the unit of Pitch are called Metric Gears, conversely, gears using DP as the unit of Pitch are called Imperial Gears.  The major difference between metric and imperial gearing is in length units, however, while tools such as hobs and shafts, etc. differ in sizes, production processes such as teeth cutting and grinding, manufacturing equipment such as hobbing machines and AISI and SAE specified materials do not fundamentally differ between the two.  While the majority of gear manufacturers in the US make Imperial Gears, KHK's focus is on producing world-class quality metric gearing as its main product offering.